Audio/Video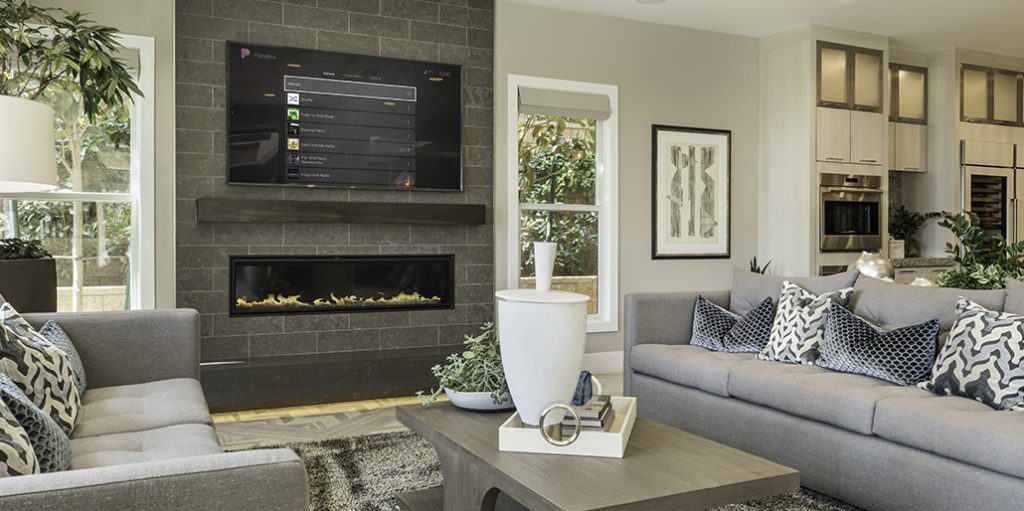 Simplify and enhance your quality of life with seamless audio and video solutions by IDS. We work together to truly understand your specific lifestyle, wishes, and design requirements. We then custom design the perfect solution to make music and video enjoyment accessible, convenient, and affordable. At IDS, home music and video work hand in hand with a single one-button command. Wake up to your preferred news program in your bedroom while the kids watch their favorite TV shows on Netflix and your partner works out to a favorite video in the gym. All your home's TVs are sized perfectly, with no exposed wires and components for the perfect aesthetic solution. No more struggling to find that new show steaming on Hulu, Apple+ or Paramount. We make watching TV easy again!
Imagine a life full of music! IDS makes it possible to listen to music anywhere and everywhere in your home. Apple Music or Spotify in the backyard, news radio in the kitchen or heart thumping music in the den, each set to the ideal volume for the living space from your smart devices. IDS offers the best one-platform multi-zone solution for all your audio and video needs, opening a whole new world of music enjoyment.
Our close relationship with the best component and speaker manufacturers enables us to offer custom-integrated equipment and speakers into your unique space. We offer all levels of in-ceiling, in-wall, bookshelf, tower, sound bar and on-wall speakers, custom-sized, and color-matched to complement your décor and television. We'll help you choose the right speakers for every application. We even offer completely invisible speakers for the perfect aesthetic solution. Now you can have your cake and eat it too with the most dynamic sound performance and the best in design!