Lighting Systems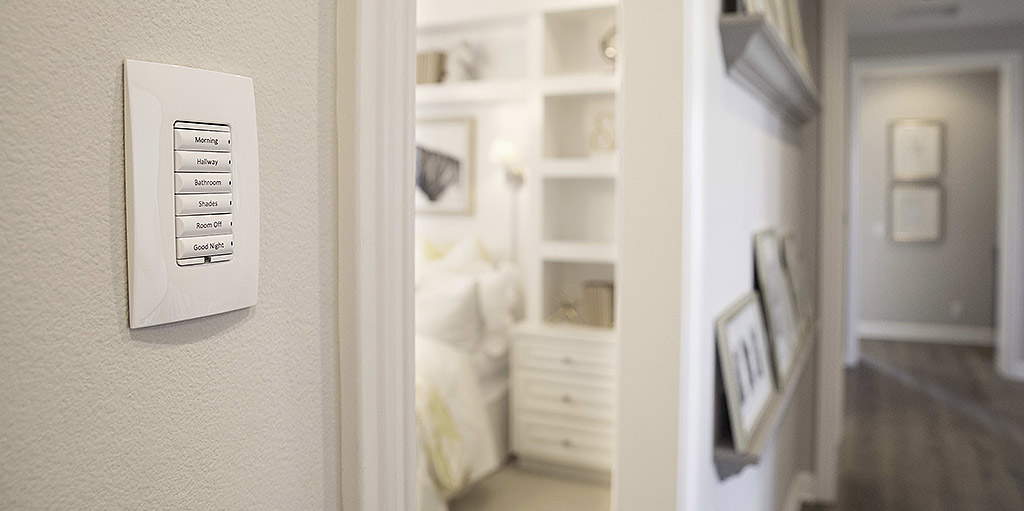 With an IDS lighting control system, when the sun goes down, the lights come on! Why come into a dark and uninviting home when you can walk into the perfectly lit environment? Come home to a well-lit entryway and a warm inviting home. When you're away, automated random lighting patterns in the house give the sense that someone is always home. With lighting control scenes, you can create one-touch shortcuts to set the perfect mood for parties, evening entertainment and when it's off to bed. Increase enjoyment, peace of mind and decrease energy bills.
Energy Savings — Wireless lighting control systems make it easy to save energy and money. Lights turn on and off with discreetly installed occupancy and vacancy sensors. Dimmers automatically conserve energy and create ambiance.
Safety & Security — With the touch of a button, you can illuminate pathways inside and outside your home or have your security system automate that process in the event of a fire or alarm activation. Turn on the front porch light when you hear a car approaching. Light the hallway to the bathroom at night. All can be done without leaving your room. Actively alert the police or emergency responders with outside lights flashing in an emergency, saving time—which can save lives!
Convenience — Personalized lighting control adds ease to your lifestyle. Control lighting from anywhere inside or outside with convenience. Never set a lighting timer again as all our systems know sunrise and sunset for the next 100 years! Your safety, energy savings, and convenience are all enhanced when you work with IDS.