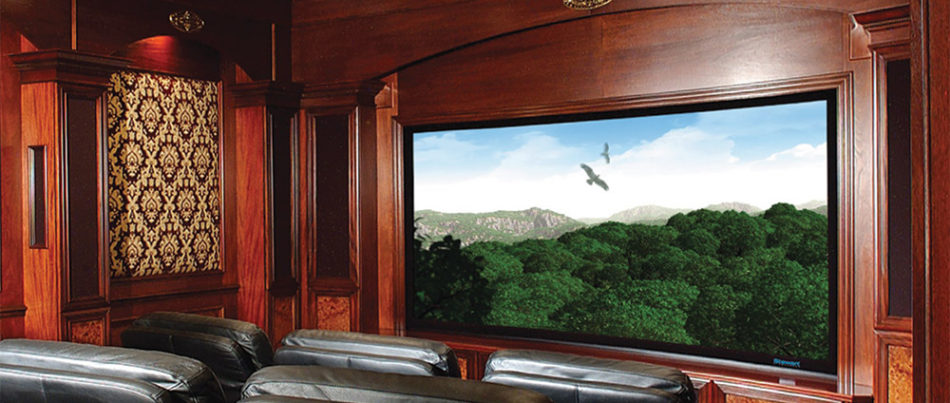 Thrill your senses with a customized home theater. Our expert designers and installation team work with your unique space to outfit you with the perfect system, start to finish. IDS offers small and large home theater solutions so you can create the viewing space of your dreams. From man-cave to family room, screening room to living room, surround yourself with the magic of a total cinematic experience.
Audio/Video Components
Open
Close
IDS offers the best in receivers, Blu-ray players and video storage systems, surge protection, wires and cables. We do all of the research, so you can sit back, relax, and enjoy your new system.
Surround Sound Speakers
Open
Close
IDS offers the most advanced in speaker technology and architectural design to fill your space with sensational sound. Surround sound places you in a virtual landscape of sound. From heart-pounding chase scenes to the exquisite hush of a sunset, we help you find the perfect speakers for your unique space.
Video Displays
Open
Close
A stunning array of video display options is now available for home theater use. Today, it's possible to experience the full-range of a filmmaker's craft. No matter the viewing angle, ambient lighting, seating layout, or image size, IDS helps you determine the most vibrant choice of video display for your space.
At IDS, it's our business to be in the know as new video display technologies appear on the scene. From LCD, LED, OLED, and beyond, we're equipped to fit you with the absolute best in image-enhancing technology.
Theater Design & Build Services
Open
Close
Your unique vision comes to life, as IDS turns your dream home theater space into a reality. Carved wooden columns? Art Deco glass? Sci-Fi décor? Our designers and craftsmen artfully construct a cinematic space to make your movie-viewing experience totally immersive. We work with your designers and architects to ensure your home theater is a stunning centerpiece.
Theater Seating
Open
Close
IDS makes every seat the best seat in the house! As a distributor of the finest theater seating in the world, we offer seating arrangements to enhance the viewing experience and overall appearance of your Home Theater. Work with designers to choose recliners, loveseats, and couches, all with fabrics, quality leathers, and other customizable options to fit perfectly with your décor.