You're at a point in your life where you're ready to take the home technology entertainment plunge. You've decided to install a home theater. Congratulations! Why not take your movies/TV shows/streaming entertainment to the next level? You deserve it!
Before you put on your swimsuit, remember two words: Professional Installation.
If you want a special environment with the most current technology, you want to have your home theater designed and installed just for you. A professional installer has the experience necessary to create a dream home theater that is of the highest quality, using the newest technologies, with safe, efficient installation.
With endless theme theater choices and different media environments available, you'll be able to create the entertainment haven that you've dreamed of. You'll witness the combination of sound and environment as all the elements work together to give you an outstanding movie theater reality.
There are several elements to consider as your home theater is created. By working with an experienced, professional installer you can rest assured that all elements of your home theater will be done expertly, safely and creatively.
Theme: Are you a Star Wars fan? Sports enthusiast? Art Deco dreamer? If you can imagine it, it can be designed. You can feel like you're walking onto the Millennium Falcon, into your favorite team's locker room or into an elegant Oscar-worthy theater. Go ahead and dream! Your custom theater designer will bring your dreams to life.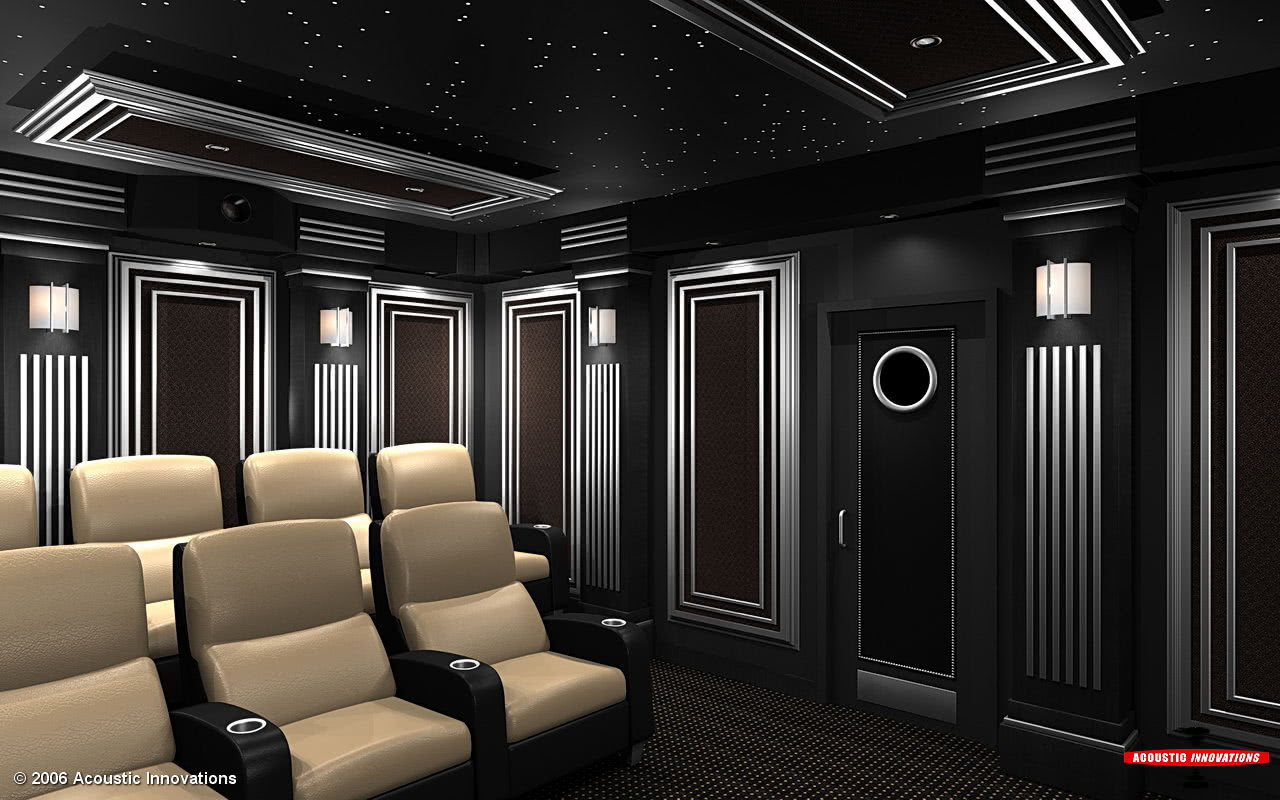 Acoustics: Sound and speakers will knock your socks off while watching your favorite program, movie or game. Do you want your speakers to blend into the room or must they be completely invisible? Are acoustic panels something you'll want to add to enhance performance? These can hang from ceilings or walls or cover a specific area. Professional designers have access to the latest technologies and can guide you based on your preferences.
Wiring: This is a crucial element that isn't discussed much, as themes and sound systems take priority. But—you must be confident that your installation will be wired safely and neatly, with easy accessibility in case of repairs or upgrades. You do not want to wait until there is a problem to discover there is a wire bird's nest behind your walls. Professional installers ensure that your components are housed in a hidden, yet accessible rack.
Furniture: To fully enjoy your new system, viewing angles and screen heights must be correct. Theater seating is a personal preference, as comfort is subjective and based on individual standards. Professional theater designers work with only the finest quality seating and will help you choose furniture with the features you desire. Materials and accessories round out your seating choices and will enhance your experience.
Lighting: Proper lighting enhances the setting and theme of your theater. Decorative lighting on columns, and ceiling or floors will allow safety and offer ambience to further complement your theater theme. Your designer will work with you to find the right elements for your room.
Fun elements: Don't forget about other aspects such as lobbies, ticket booths, marquees and tufted doors. These lend additional authenticity to your room and further enhance the experience. Your designer will help you select the most aesthetically pleasing components so that you feel like you are entering another world when you walk into your theater.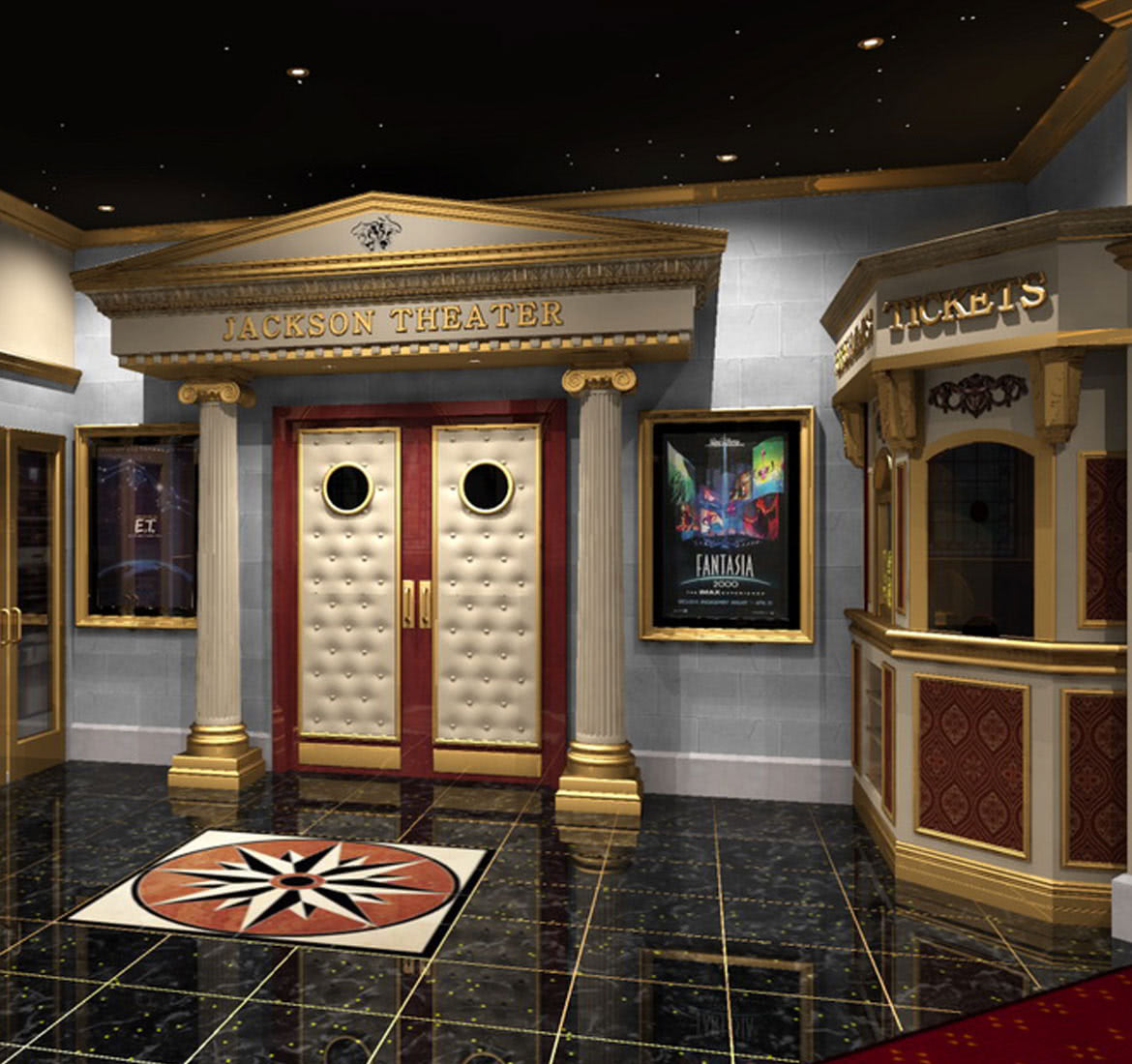 Automation: There are many components in a home theater that need to be controlled. Your installer can introduce you to home automation and coordinate all elements into one wireless control for ease of function and experience.
Service: If you have any issues with your system, or if upgrades are required, having your installation team available to you for service offers true peace of mind.
Making the decision to have a home theater installed is a big deal, but not as big as whom you choose to design and install it. At IDS Audio/Video & Technologies, we bring you over 30 years of experience with thousands of satisfied clients. We've got the technical experience, creative background and access to the newest technologies, with a client-oriented service-focused business model. Let our expertise guide you—we guarantee that you'll be thrilled with your new home theater! We work with all budgets and can create your entertainment paradise. Call us today at 516-625-6060 or reach out to us by email for a complimentary consultation and see how affordable your dream is!
Photos courtesy of Acoustic Innovations