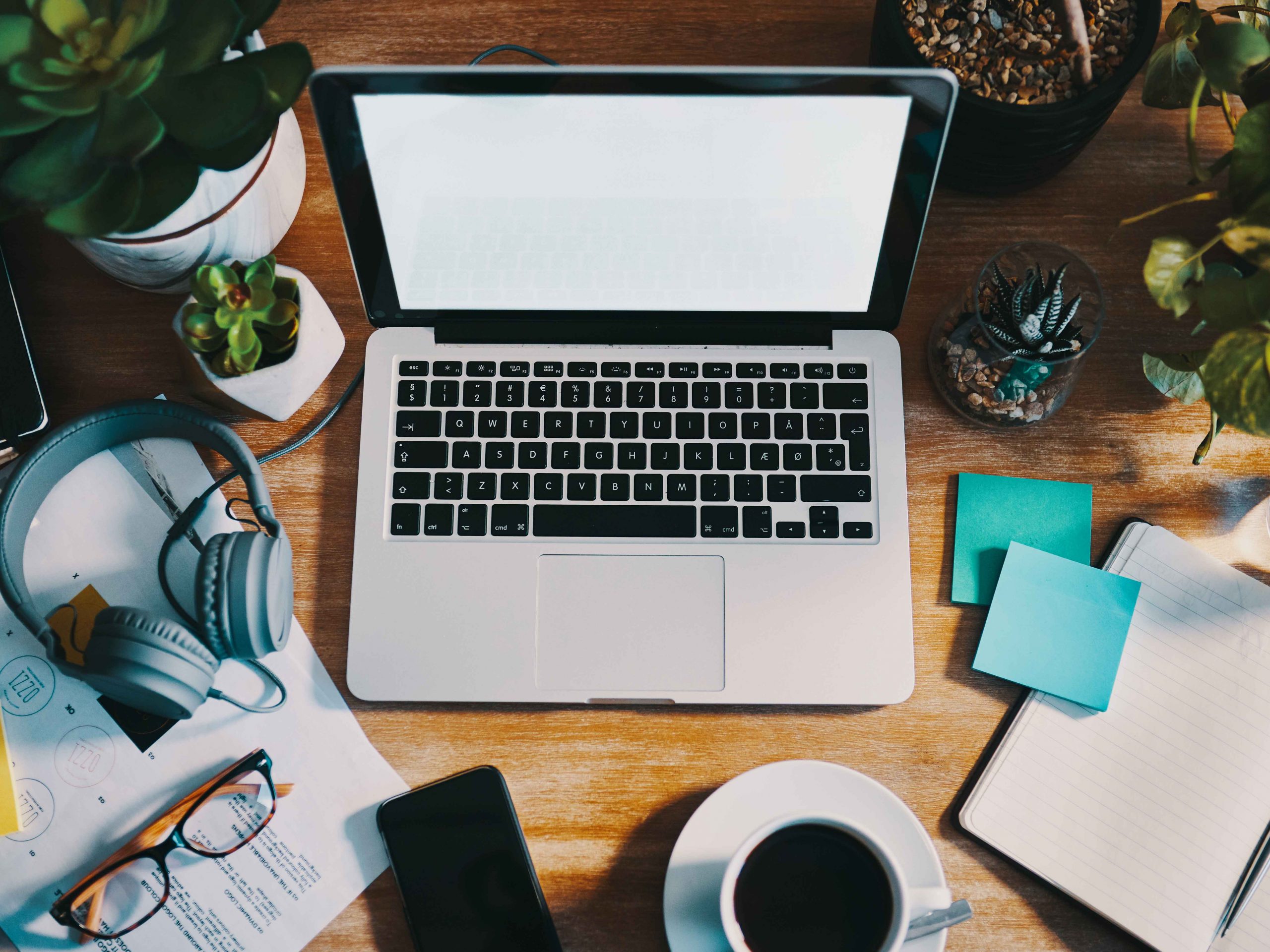 Home Technology in the Age of COVID-19
With COVID-19 still a serious threat, restrictions and caution have us continuing to spend more time at home. From work to play, our technology needs have changed greatly and the way we use our technology has been impacted as well.
Below is a list of elements of technology to review or consider as we move into colder weather with even more time spent at and in our homes.
TV and Home Theater
Watching movies, streaming favorite shows and catching your local sports team games are bigger pastimes than ever. To enhance your and your family's enjoyment of these activities, the right TV and environment are more important than ever. We all want a TV with the best resolution and picture available, within our budget. TVs have changed greatly, and bigger, better screens are more affordable than ever.
Smart, 4K, 8K, HDR, HD, Ultra HD, 120/240 refresh rate. With a list that can keep going, how do you choose? If you are looking for a TV that is 55" or larger, the decision gets pretty easy if you want to really have an amazing viewing experience. Start with a smart TV. As streaming is becoming even more important than cable to many viewers, this technology is a must. This will give you access to most streaming services such as Netflix, Amazon Prime, YouTube and more.
Next, look for a refresh rate of at least 240 Hz. This becomes critical when watching fast action movies and sports or the image will appear blurry when the action moves quickly. With regard to resolution, if you want to see detail the way the producers and directors intended, 4K is the way to go. This offers the highest level of resolution until you go to – of course – 8K! While this is the next jump in resolution, it is early and expensive with little content. Look for an HDR-compatible set, which offers more realistic colors and better contrast.
To find the right screen size, first consider how many people in your family typically watch at once and where you're going to put a new TV. Then pick the largest screen size that will fit comfortably into that space — and your budget. The sweet spot today, considering price, performance and the living space, is 55 or 65 inches but 75" and even larger TVs have become affordable.
Screen size also depends on how close you are to the TV. If you can see the individual pixels of the screen, you're too close. A good rule of thumb is that you should sit at a distance from the TV that is three times more than the height of the screen for HD and just 1.5 times the screen height for 4K Ultra HD. In other words, you can sit twice as close to a 4K UHD TV.
As a suggestion, a 4K OLED TV with HDR from either Sony or LG both offer great features. We can help you with your decision—and we offer 10% off installation of TVs purchased through IDS. Now is the time to up your TV experience!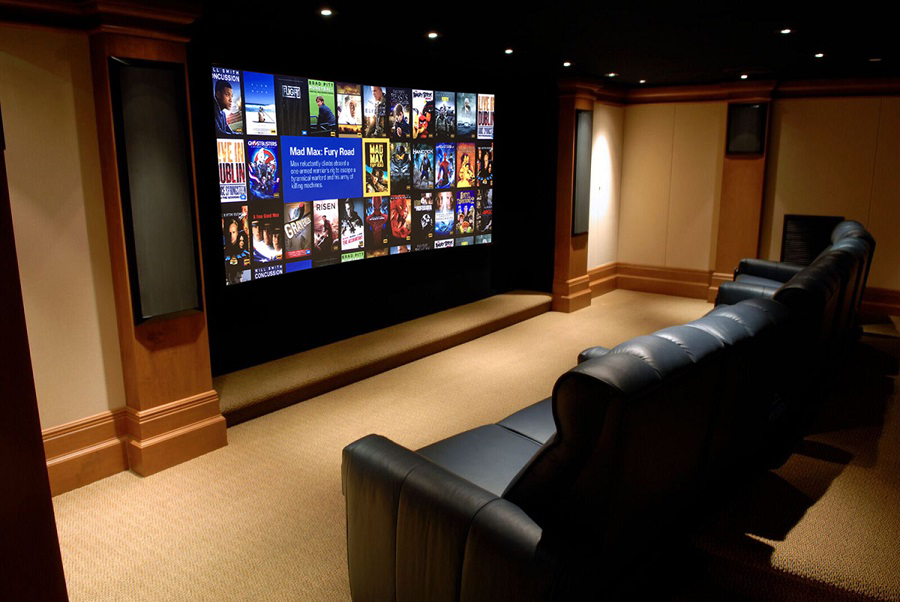 While speaking about TVs, do you have a dedicated room for watching? For the most effective and enjoyable home media experience, it's important to have the right audio/video components, surround sound speakers and video displays. IDS can design and install the theater of your dreams, and we can work with any budget. We will create the perfect system—from man-cave to family room, living room or dedicated home theater. We are a distributor of the finest theater seating in the world. Working with our designers you can choose recliners, loveseats and couches with customizable options to fit perfectly with your décor. The final result will be a perfect space in which to enjoy all of your movies, shows and sporting events!
Multi-Room Music
Music can be an important part of our lives. Within a family, members have varying tastes in listening: dad likes classic rock, mom loves podcasts, and kids love anything that makes a lot of noise. Bedrooms, dens, patios and more are places for listening. With multi-room music it's possible to listen to music anywhere in your home.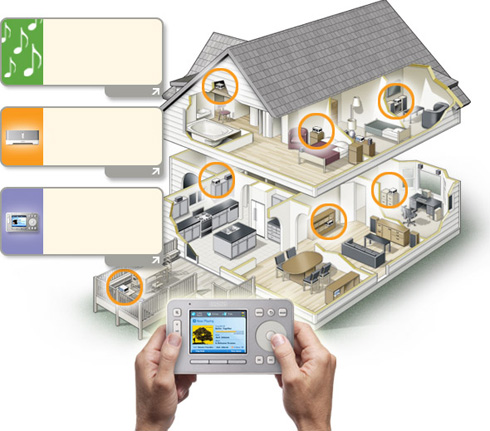 With integrated speakers—in-ceiling, in-wall, bookshelves, floor-standing, on-wall—you can have the best in sound performance and in design. If you don't want to see speakers, but just hear your music, that's easy. If you don't mind seeing speakers and wall-rocking sound is your goal, that's easy too. We offer the perfect speakers for any space, design or acoustic needs. There are also outdoor speakers that surround your space with music—no 'dead' zones and no loud zones. With so much time at home these days, why not immerse yourself in your favorite tunes?
Outdoor Living
The weather may be changing but there's still plenty of time left to enjoy being outdoors. If you've got space heaters or fire pits, there are many options for enhancing time spent in the fresh air. If you need extra shade, a louvered roof system might fit the bill. You'll have sun when you want it and shade when you need it.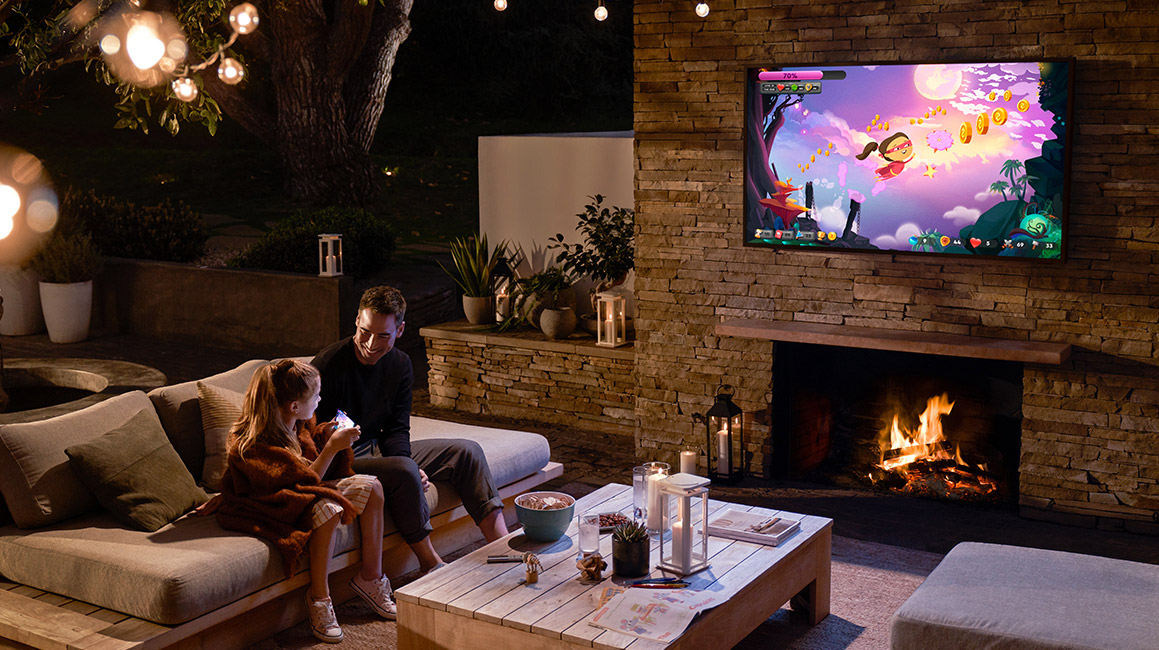 To watch a movie in your backyard or on your patio, you'll need an outdoor TV. These TVs are made to withstand weather, UV rays, dirt, insects and more. Don't even think about dragging your big screen from the den onto the patio. Samsung recently introduced their first and only waterproof TV that has an anti-glare wide viewing angle. Now we're talking!
Home Automation
We may be spending more time at home but we still have schedules for work and school, and with those come different electronic needs throughout the day. To simplify your life and to conserve energy, a home automation system is perfect. With a single command you can wake up to the news in the bedroom, and listen to your favorite morning music while you have your coffee in the kitchen. If you're busy working into the evening in your home office, no need to worry that you haven't put the outside lights on. With lighting control, one-touch shortcuts can be created to control indoor and outdoor lighting. Control4 is our home automation system of choice, with an extremely intuitive user interface, making it easy to manage all your technology while at home or away.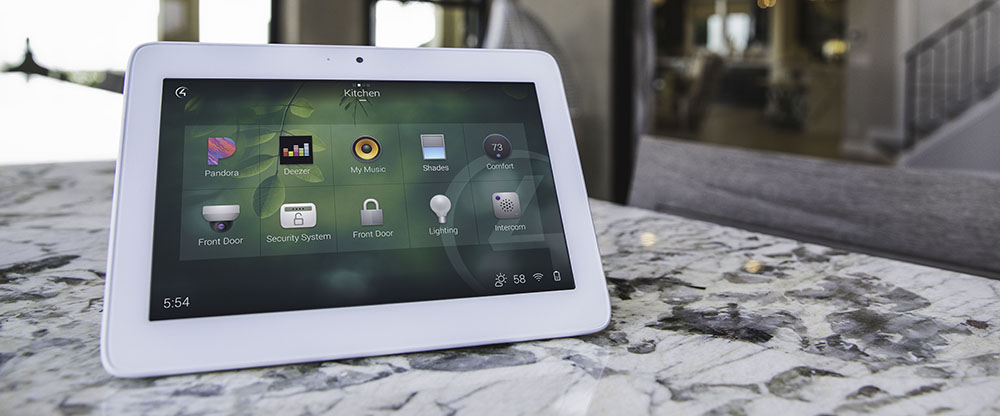 If you're working outside the home, home automation offers huge peace of mind. You'll never forget to arm your security system or lower the thermostat before leaving your house. You'll also come home to a well-lit home that is both safe for you, and a deterrent to intruders. Your window treatments can open and close on schedule, for energy efficiency and safety. You'll always know who's at your door and you can access your security cameras seamlessly from your smartphone. All settings can be viewed and modified from anywhere, on your phone.
Wi-Fi and Networking
By now, many of you have experienced issues with connectivity including excessive buffering, freezing, glitches, disconnects and slow speeds. Whether you are working from home, schooling from home or just watching a movie, a robust Wi-Fi network is a necessity. With many more family members home during the day, Wi-Fi speed can suffer greatly. IDS supplies and installs the most advanced equipment to guarantee the strongest Wi-Fi signal whenever and wherever you need it.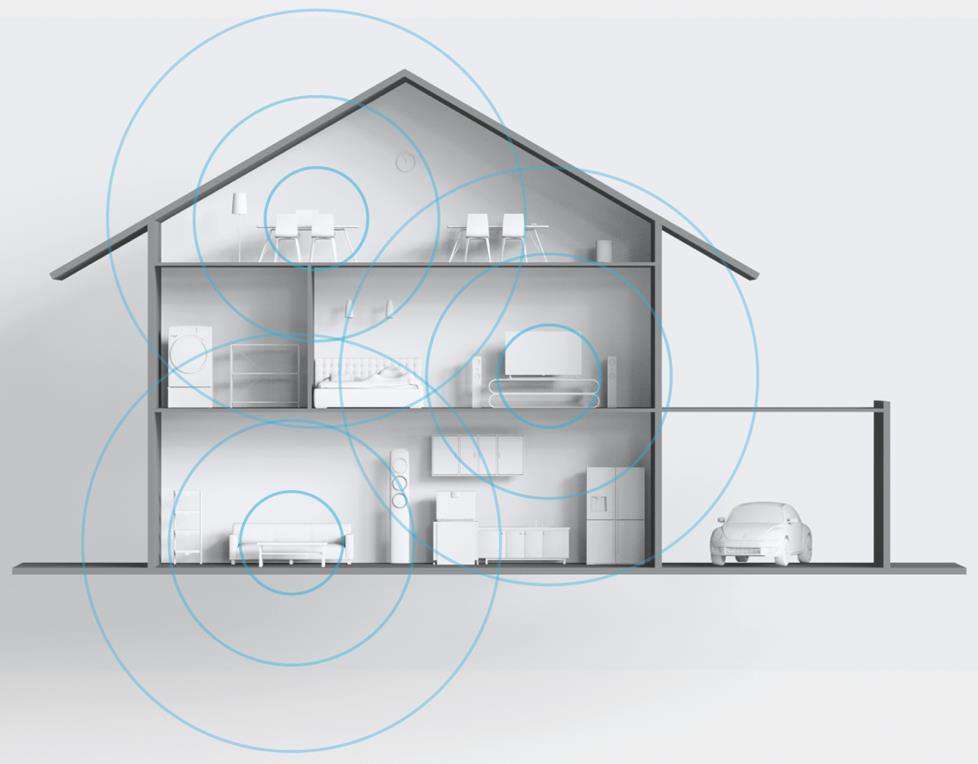 To support and enhance our time spent at home, it's worth taking a look at your technology elements. If there are areas of frustration, or aspects that can really use some improvement, reach out to IDS. We offer complimentary consultations and have a variety of products and solutions that fit every budget. You deserve to be in a comfortable, optimally-functioning electronic space during this trying time. Email us or call us at 516-625-6060. Stay safe.
Join Our Mailing List