Has this ever happened to you? You and the family just sat down to stream your favorite series on your gorgeous big screen TV and you realize there's an annoying glare in the room. After waving your hands frantically in front of where you believe the source is, you find it. It's the one blind or curtain that isn't fully closed. And no one wants to get up to adjust it, or it's coming from a tall window that's out of reach. Man!
There is a better way. Two words: motorized shades. Oh yeah, it sounds cool, but there are several reasons they really are cool. With a variety of color and fabrics, they'll enhance your home, and with motorized options you won't have to get off your couch to squelch that glare. At IDS we like Lutron Shades, HunterDouglas and Mecho Shades, outstanding products that change your decorating lifestyle.
Lutron Shades, operating without wires, are quiet and have outstanding battery performance. You can keep your home cool in the summer—and you don't even have to be home to do so. With the Lutron App, Serena smart shades can be controlled from wherever you are. These shades now work with Google Assistant so you can also control them with voice commands.

Offerings from HunterDouglas are stunning and adjust themselves automatically, creating your perfect room ambiance any time of day or night. With their PowerView app, you have access to PowerView motorization. You can now control your shades with a simple swipe, or by creating custom settings which automate shades to operate on their own. With so many options for operating your shades, you'll never worry that your home is 'open for public viewing' again. You'll also be able to keep your home cool during the summer, even if you're not home. Close the shades remotely, and keep the heat out. And with no cords or wires, children and pets are safe as well.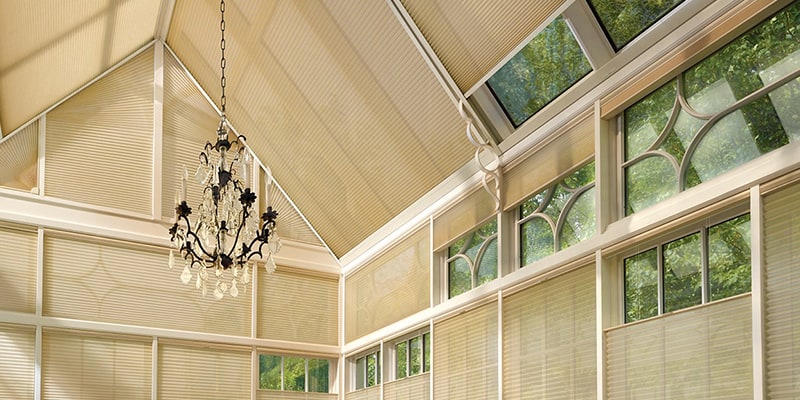 Mecho Motorized Shade Systems also offer ease and flexibility, especially in professional environments. Conference rooms, high windows and atriums pose extreme accessibility challenges. With Mecho, you can create a beautiful, convenient setting with lovely views and natural lighting without harmful UV rays or sun glare. Mecho's ElectroShade Motorized Shade System is a popular solution for large spaces needing flexible window treatment solutions. They're quiet, and can accommodate faceted or angled windows up to 50 feet high.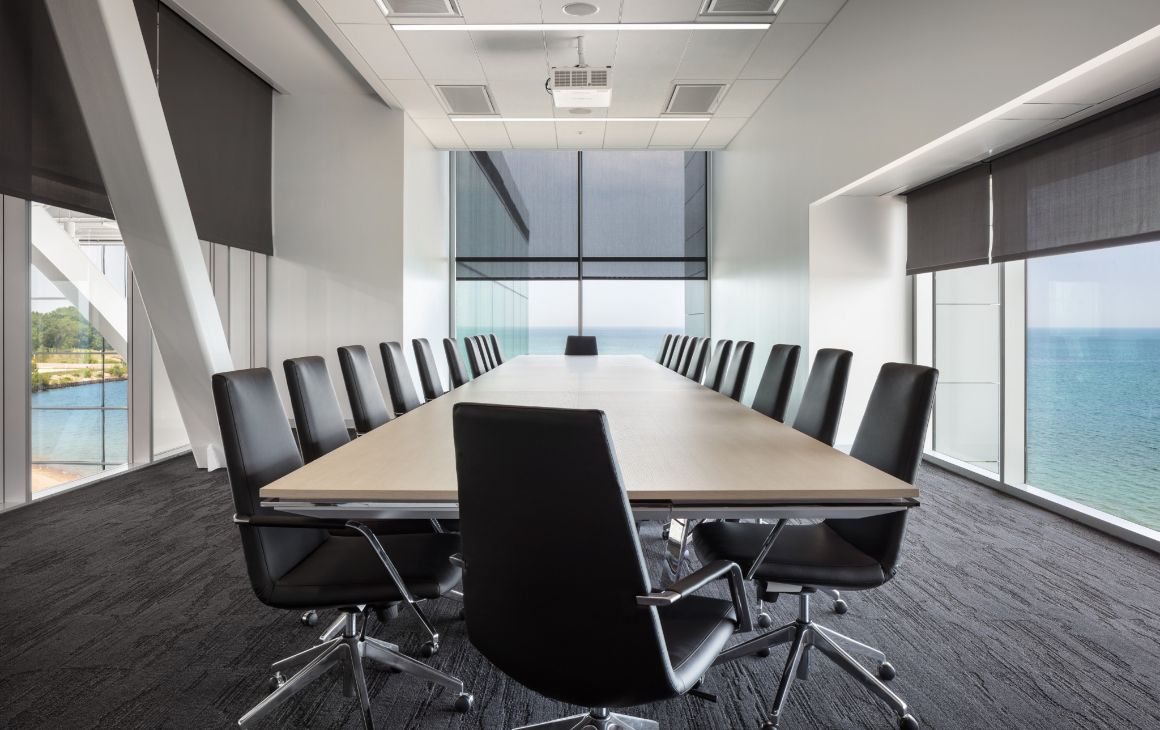 If you're ready for residential or professional window treatments that create outstanding ambience and provide accessible motorized function, you'll want to take a look at motorized shades. IDS is pleased to offer these products—and they are more affordable than you'd think! Give us a call today to learn more: 516-625-6060 or contact us by email.
Sources:
Lutron.com
Hunterdouglas.com
Mechoshade.com